163. READ.LOOK.THINK.
Tits from the past, writing about people who don't look like you, fungal acne, our broken sense of time.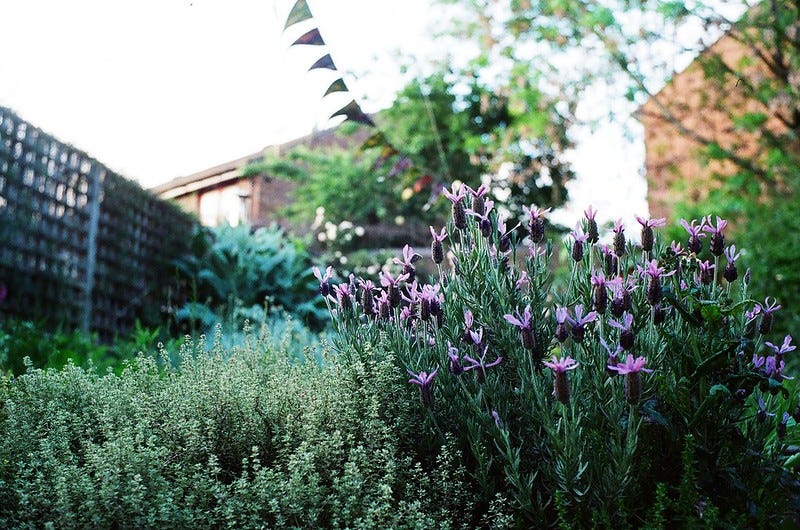 Hello,
I'm doing this edition a little sooner, slightly more slapdash than usual, and here on "Substack." I hope it works out, and that you enjoy it! Thanks for bearing with me as I experiment with existing inside an internet that is largely bad. I'm still a bit iffy about being back on Twitter, where the earnest posi vibes-only approach I take to Instagram does not work. But here we go:
READ: "It is possible to become intimate with a city by eating out alone in the winter." | Jeanette Winterson: why I adore the night. | "When you say "release" I think first and foremost of being released from the novel, a sense of melancholy relief, how I can't make any more improvements or mistakes, how I don't know what I'll do next, etc." | Advice for writing about people who do not look like you. | "What I mean is I am wary of leaving my brain untended". | 'Still, as [Mary-Kay Wilmers] said during a discussion at the New York Public Library in 2018, she "quite liked" the patriarchal nature of the place, "men who were amused by clever girls, who liked them without resenting them because," as she put it, "the clever girls weren't going to get very far."' | "He persuaded me less of any positive reason for marrying him than that there was no justification for not doing so." | Zadie Smith on transatlantic dressing.
The Enchantress, Falero Luis Ricardo, 1878
LOOK: Trullo braised beef shin. | Chickpeas (the lemon rind works). | Fungal acne?!!? | Contrapposto. (Check it out I can actually embed images really easily in Substack. Does this work, or is it annoying?)
@halemur
: "Can we post an ad to the feed? Would that be crazy?"
@harlingross
: "We can when it's life-changing."
THINK: The 2010s have broken our sense of time. | "When you're used to doing whatever you want, following the rules feels like a cock block." /"That is the problem with power: It incentivizes forgiveness and forgetting."
"One of the things about desire is that you can not want something for the first 30 years of your life and wake up one day and suddenly want it—want it as if you might as well have always wanted it." / "Everyone is female, but how one copes with being female—the specific defense mechanisms that one consciously or unconsciously develops as a reaction formation against one's femaleness, within the terms of what is historically and socioculturally available—this is what we ordinarily call gender."
Almost every woman I know has taken nudes at sometime in her life. As more women under 40 run for office, we are going to have to figure out how to stand together and say it's the leaking of them, not the taking of them, that is shameful.
Greater empathy actually increases political polarisation. | "The problem for governments is there is no longer a centre ground to snap back to, and their opponents know it." | "Be water, my friend."
Hito Steyerl describes a "global information capitalism...whose participants are linked almost in a physical sense by mutual excitement, affective attunement and anxiety." True, true. Here we are, anxious together, excited together, mirror-neuroned together.
Forcing negative attention is still forcing attention. | "If white supremacy is a mass shooter, then it is killing us all." | "Without a plan, Aanya and David succumbed to social pressures."
It's SHOW TIME 😈 We've been preparing for this moment - stirring up plans to
#KickBorisOut
. And now we need your help to make it all reality 🌟 From poster campaigns spreading
#FckBoris
truths in every town to voter registration Raves up and down the country, let's make Boris and the Tories tremble 👻 read more of our action plan, donate and share via link in Bio xxx
Jessica
X