165. READ.LOOK.THINK.
Vivian Leopold James, a prayer for debut authors, some reading reccs, two potters on 19th Century farm in Paris and sad, hurting people.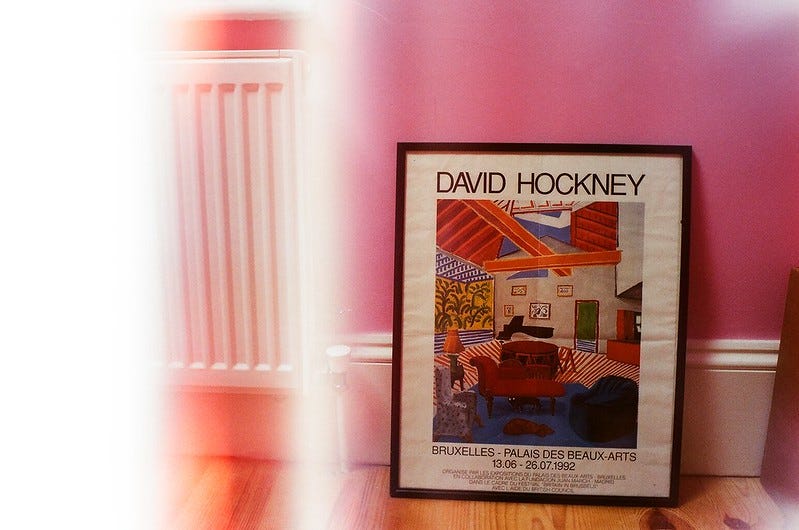 Hello friends,
This the last READ.LOOK.THINK. for a bit.
READ.
"…people turn away from us and refuse to engage. But we react differently to being frozen out. Some seek heat, looking for a way back into the sociable warmth, miserable in the cold, unable to get used to it. Others, like Cusk, get comfortable." | "With that kiss, the ice water of theory came pouring over me." Ariana and the lesbian narcissus. | Stevie blogged! | A prayer for debut authors.
Goodbye Clive James, I loved your memoirs so much. "[I]t was the Australian sunshine he absorbed in his youth that did for him in the end". / A summary from the New Yorker in case you didn't know him. / His 1997 piece mourning Princess Diana that people derided at the time as being too intense but in retrospect completely caught the mood. / Go back to the opal sunset. PS, true fact: his real name was Vivian Leopold James <3
Some of my all time greatest reccs for anyone needing an absorbing, transporting, reading experience to get lost in during the holiday season:
Do not miss Emily Gould's new novel Perfect Tunes. It's not out yet but pre-order it or put it in your calendar or whatever! Hard to describe it, but it was like going to therapy for me — like the novel was a safe place for me to exist and have feelings inside.
LOOK.
If you start watching Carol (2015) at 22:47 on December 31st, Carol and Therese will share their first kiss exactly as the clock strikes midnight. | A joyful testament to middle age. (Content warning: includes a graphic — beautiful — medical/body photograph.) | Two potters on 19th Century farm in Paris. | Samin Nosrat has an email newsletter.
THINK.
Something is stopping us from creating the families so many of us want. | Why do people think the UK is or was a beacon of tolerance? | "The present objections to cancel culture are not so much concerned with the weapon, as the kind of people who now seek to wield it." | The new trend in feminism is feeling nothing. | How smartphones turned election news into chaos, featuring frightening case studies.
From For Rashan Charles: a poem by Raymond Antrobus:
[…]Can we disagree graciously

I am tired of people

not knowing the volume

of their power.
Because it's the holidays: The Trussell Trust provides emergency food and support to people locked in poverty. | £10 to the Book Trust will give a child in care a book of their own for Christmas. (I saw someone say that many books are available in charity shops for a lot less. I think you're only cool with getting old stuff when you have enough new stuff not to mind.) | Donate to Magic Breakfast to help children who go to school hungry.
If my letters are any indication, there are a lot of extremely sad, hurting people out there right now. Take extreme care with others, and be gentle with yourself while you're at it.
Have a beautiful holiday season everyone. I'm offline for a bit but email me if there's something I need to see, particularly meals you've cooked, selfies taken in nice light, or to share how you've reorganised your desk/any room in your home. I'll be back in January (or February or March at the latest) after I've finished a second draft of something I've been working on for SEVEN YEARS.
Jess
X